You must provide a valid email address to join the waitlist for this product
Daniel Defense DDM4®V11® Upper Receiver Group
Out of stock - Join the waitlist to be emailed when this product becomes available
Out of stock - Join the waitlist to be emailed when this product becomes available
The Daniel Defense M4 Carbine V11 Upper Receiver Group was designed for shooters who prefer the benefits of the KeyMod system integrated in the new SLiM Rail.  KeyMod is a recoil resistant, two-part, direct attachment method for accessories that offers outstanding "return-to-zero" when accessories are removed and reinstalled.  The new SLiM Rail 15.0 offers incredible weight savings as well as superior cooling, ergonomics, and modularity while maintaining the strength and durability expected from Daniel Defense.  The long, 15" rail gives operators the option to have the support hand extended out close to the muzzle allowing them to drive the gun more precisely and prevents over travel when transitioning between multiple targets.  This combined with our mid-length gas system, which is known to have a smoother recoil impulse, allows for quick, but precise rapid fire.  An uninterrupted picatinny rail on top and KeyMod attachment at 3, 6, and 9 o'clock, ensures plenty of real estate for optics and accessories and allows for maximum sight radius for accurate shooting with rail mounted iron sights.  The DDM4v11 URG is equipped with a free-floating, Cold Hammer Forged, 16" Government profile barrel.  Daniel Defense upper receiver groups come complete with bolt carrier group and charging handle.
MATERIALS & CONSTRUCTION
UPPER RECEIVER: Mil-Spec with Indexing Marks and M4 Feed Ramps. CNC Machined of 7075-T6 Aluminum, Type III Hard Coat Anodized
BARREL: Chrome Moly Vanadium Steel, Cold Hammer Forged, 1:7 Twist, 16″ Government Profile, Chrome Lined, Mil-Spec Heavy Phosphate Coated, and HP MPI Tested
GAS SYSTEM: Pinned Low Profile Gas Block CNC Machined of 4140 hardened steel and Mil-Spec Heavy Phosphate Coating, Mid-length, Direct Impingement
MUZZLE DEVICE: Daniel Defense Flash Suppressor, 17-4 PH Stainless Steel, Salt Bath Nitride Finished
BOLT CARRIER GROUP: M16 Profile, Mil-Spec MP Tested, Chrome Lined, Properly Staked Gas Key
SIGHTS: Sold Separately
HANDGUARD: Daniel Defense SLiM Rail™ 15.0, CNC Machined of 6061-T6 Aluminum, Type III Hard Coat Anodized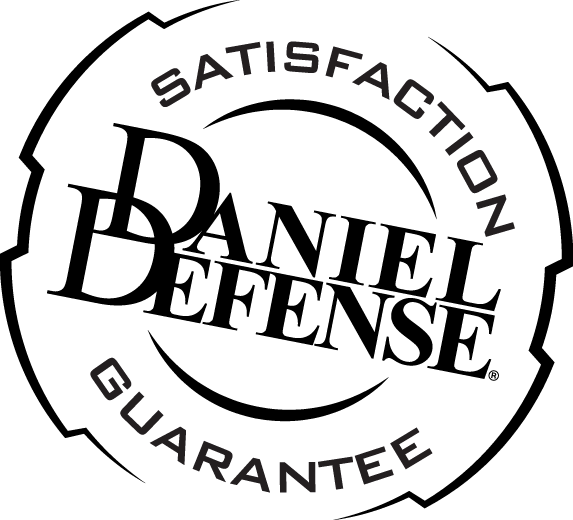 All Daniel Defense products carry a 100% satisfaction guarantee against defects in original materials and workmanship. If your Daniel Defense product shows evidence of such defects, Daniel Defense will make every accommodation to fix, repair, or replace your product in the most expeditious manner possible. Daniel Defense does not warranty products or damage caused to our products by the correct or incorrect installation of other manufacturer's products. Be sure to retain your sales slip as proof of purchase date when making a claim.